Michele Henriquez checks the State Department's website on an almost daily basis looking for new travel alerts, which are issued for short-term events abroad such as political unrest or even a nasty flu outbreak.
Then there are travel warnings—issued for countries with ongoing conflict or more frequent attacks—that advise travelers to "consider very carefully whether you should go to a country at all."
For years, students studying Spanish, French or German at Charlotte-Mecklenburg Schools in North Carolina could look forward to studying in Spain, France or Germany.
But since 2016, when a travel alert was issued for all of Europe following terrorist attacks in France and elsewhere, the district has barred travel to countries or regions on the State Department's list, says Henriquez, the district's global studies and study abroad specialist. A single travel alert can wipe out months of planning.
When an alert for Europe due to expire in September 2017 was extended to the end of November, the district called off two trips it had been planning. (The alert was later extended again.)
"There's imminent danger, there's a heightened risk, [they] just cannot tell you when or where or how" Henriquez says. "And that's unacceptable to us to send young children and faculty there."
Despite the complications, Charlotte-Mecklenburg still wants students to travel abroad to experience other cultures, Henriquez says.
This goal aligns with North Carolina's global education initiative to produce competitive graduates in a globalized economy. While Europe remains off limits, the district still sends students to China, Costa Rica, Argentina and Peru.
"It has definitely gotten more complicated, but it has also gotten a thousand times more important to do this kind of work" says Jennifer Klein, an educator and author of The Global Education Guidebook.
When done right, she says, international travel exposes students to a diversity of people and perspectives, teaching them to communicate and relate with others.
"This is the kind of work that helps kids connect across differences on a very human level."
Focus on headlines
Charlotte-Mecklenburg (48,000 students) conducts about a dozen international field trips each year. But even smaller districts that do one or two such trips are reacting to events abroad.
In 2016, Sparta Township Public Schools (3,200 students) in northern New Jersey stopped international trips due to safety concerns following a terror attack in Nice, France. A year later, the school board reversed the decision with the support of its new superintendent, Michael Rossi Jr.
"My belief is that besides the obvious educational and cultural value these trips afford our students, if you just turn back the clock 24 hours you could be walking down the street in New York City and be the victim of a terrorist" says Rossi, speaking in October, one day after a truck attack in New York City killed eight and injured 11.
"I don't know that going overseas at this point puts you at any greater risk."
That can be a difficult case to make to parents. Many focus on headlines about terror attacks and epidemics, and overlook more likely risks for their children, says Ross Wehner, founder of the Colorado-based World Leadership School.
The company, which operates project-based field trips to Africa, Central and South America, China and India, works mostly with private and charter schools, though Wehner says it is looking to do more with public schools. In 2014 the group canceled trips to Tanzania and Rwanda because of the Ebola outbreak that was centered thousands of miles away in West Africa.
"But truthfully, Ebola and terrorism, statistically speaking, are not meaningful risks on any of our programs" Wehner says. "The biggest risks by far are highway travel, drowning, sickness and falls, things like that."
A rigorous process
If your district does decide to take students outside the country, then what? In Charlotte-Mecklenburg, teachers take the lead on proposing and planning international trips. They can work with a travel company or a sister school abroad—Henriquez says teachers make these contacts at conferences, or schools will reach out directly to each other.
Plans must be approved by the principal, the teacher's supervisor and the superintendent.
The trip also must be tied to the district's educational goals and curriculum. Once plans are approved, teachers hold pre-trip orientations with parents and students that cover topics such as itinerary, passport requirements and fundraising. The district does not cover any of the costs of travel, which can run thousands of dollars per student based on where they go and for how long.
The process is intentionally rigorous because overseas travel with students should not be taken lightly, Henriquez says.
"It's important that any school that is considering doing this, especially if they're going to use any kind of travel company, that they understand what the company's cancellation policies are, and what their liability insurance is—they really have to understand the reputation of the company" she says.
Klein, the guidebook author who used to work at World Leadership School, says students shouldn't just observe local life but engage with it, either through a homestay, service project or internship. It is important these activities benefit both the student and host community so as to build sustainable relationships that can continue after the trip ends.
While exposure to new people and places can be beneficial on its own, Klein says designing a direct connection to the curriculum makes foreign travel feel less like a novelty and more like an extension of the classroom. For instance, students on a trip to Belize could explore a coral reef ecosystem for a science class or tour Mayan ruins for a history lesson.
"A lot of what students study in school feels and remains abstract until they actually meet people who are experiencing those things" Klein says. "I think a lot of schools are still struggling to make the academic connection, (but) student programs are more powerful when they do."
The case for staying home
Of course, there are reasons to stay home—or at least in the United States. Wehner at World Leadership School says he has seen growing interest in recent years in domestic trips, thanks in part to reluctance from parents and schools to send students overseas.
These trips can still expose students to different cultures—volunteering in New Mexico on an Indian reservation, for example, or witnessing the economic and environmental effects of mountaintop mining in West Virginia.
Domestic politics can also complicate international travel. In the early months of the Trump administration, when immigration and a newly-imposed travel ban made headlines, the Kent School District in Washington (27,000 students) canceled all of its international field trips out of fear that stricter border enforcement could prevent some students from returning home.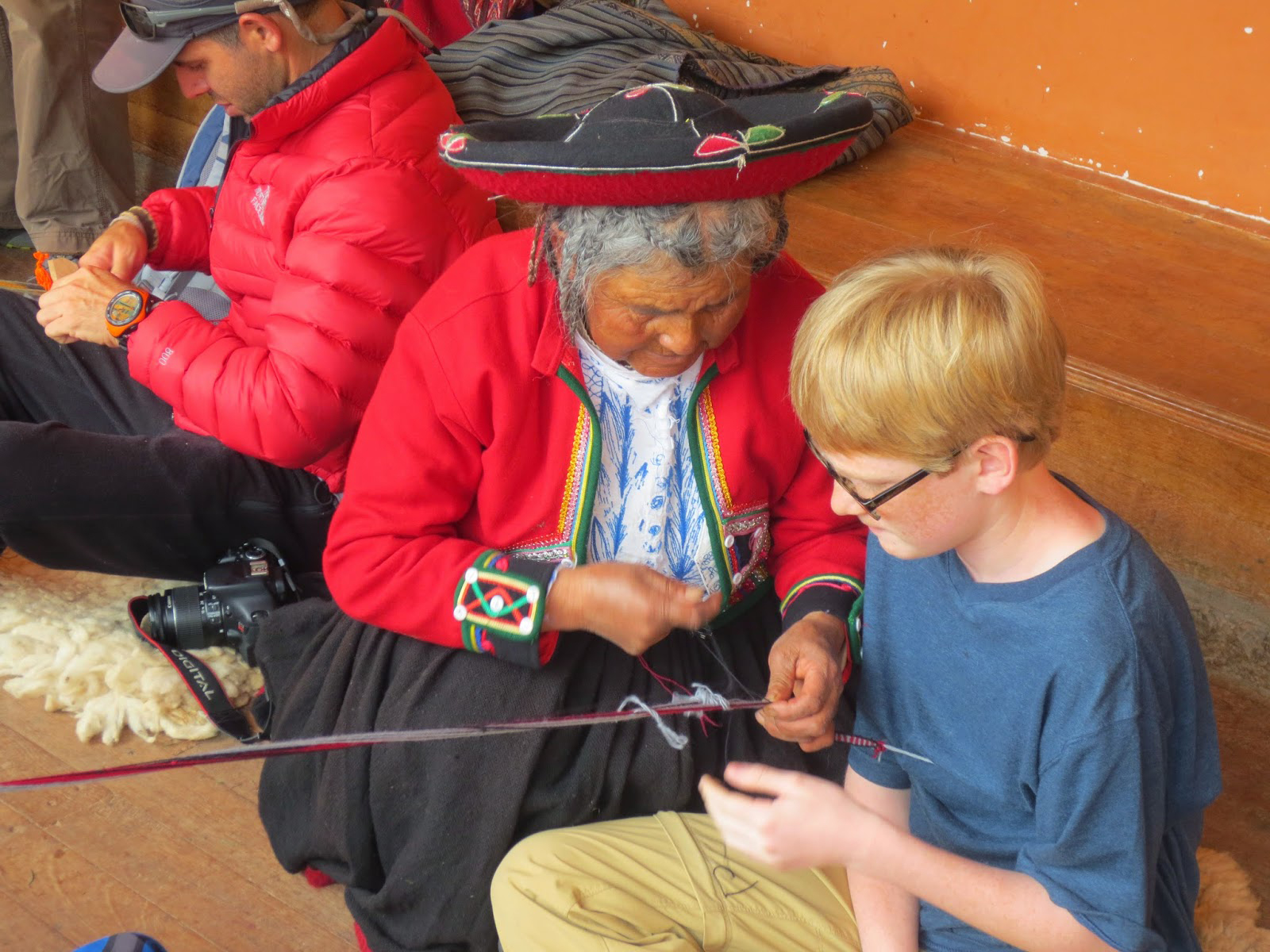 Kent is two hours from the Canadian border. At the time the decision was made, the district was weeks away from a band trip to Victoria, British Columbia, that had been happening for decades.
"We were very aware of the consternation this was causing, would cause and did cause. The board made its decision fully aware of that" says Chris Loftis, a spokesman for the district, noting there were tears from members of the board and the audience when the vote happened.
Earlier in the school year, Kent adopted a race and equity policy to vet district operations—in this case, international travel—through an equity lens.
Undocumented students who could not cross the border had been forced to sit out international field trips, which Loftis compared to school-sponsored activities that would exclude students of color or students with disabilities.
"It was larger than just that trip, it was larger than [a response to] recent immigration changes and the debate over immigration," he says. "It was simply a fairness and equity issue."
Abby Spegman is a freelance writer based in Washington.