5 ways to communicate with families experiencing, at risk for homelessness
COVID has compounded challenges in outreach to those least capable of maintaining internet connectivity to participate fully in schooling, and innovative outreach strategies may be needed.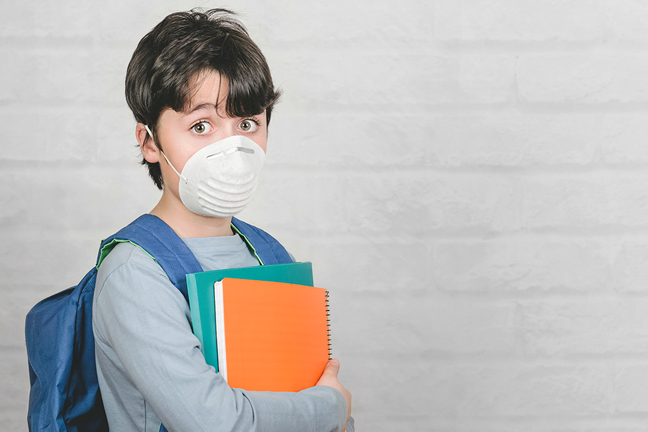 Communication is crucial where the digital divide is most prevalent.
And the digital divide is very real, says Melissa Douglas, the homeless education liaison for Kansas City (Mo.) Public Schools. While the Office of Students in Transition is well-suited to address issues concerning student homelessness, she says, response to the novel coronavirus pandemic has compounded challenges in outreach to those least capable of maintaining internet connectivity to participate fully in schooling. See Section 722(g)(1)(I) and Section 725(1) of the McKinney-Vento Homeless Assistance Act.
Douglas expects there may be additional challenges for students when liaisons and other service providers are not able to meet with them face-to-face. For example, she says, "we can't be mandated reporters" for suspected abuse.
Kansas City identified about 1,250 students as experiencing homelessness in the 2019-20 school year, about 10 percent of the student body, according to Douglas. She anticipates that number will rise this school year as she sees more cases of "unhoused" students.
"Our biggest concern right now is: where are our students?" she says. "But that's more than just a homeless program."
Communication is a districtwide issue, particularly in the era of COVID-19, she adds. It affects programs across the board, including those for English learners and migrant students.
Literacy gaps remain as evictions have increased in the city. She said liaisons and others who respond to growing homelessness must consider the literacy levels of the families they serve and provide them with multiple ways to communicate, whether in writing or by an interpreter.
"We have been charged as liaisons and staff to remove barriers," says Douglas. "We have to make ourselves available to them by any means necessary."
Douglas suggests incorporating a range of communication methods, from in-person to virtual, by using:
Facilities at central offices to engage families under social distancing protocols
Office telephones and facsimiles, as necessary
Email and instant messenger applications
Internal communications, such as through Kansas City's Let's Talk software application that allows users to reach out to district staff "at any time, from any device"
Social media platforms, such as Google Voice and other mobile communication applications
Douglas says that where traditional means are not adequate, innovative outreach strategies may succeed. See Education for Homeless Children and Youths Program Non-Regulatory Guidance, (EDU 08/27/18).
"We may have to do the actual enrollment … via cellphone or via teleconference," she says.
Liaisons are becoming more creative with reaching out and staying in touch with families, but she notes that as communication methods evolve, they must continue to be FERPA compliant and they should not exceed the current scope of information sharing between schools and families.
Johnny Jackson covers homeless and at-risk students and other Title I issues for LRP Publications, publisher of DA. 
---
Interested in edtech? Keep up with DA's Future of Education Technology Conference®.