How school shooter tip lines also prevent suicides
Police following a tip on Oregon rescued a student who had tied a belt around his neck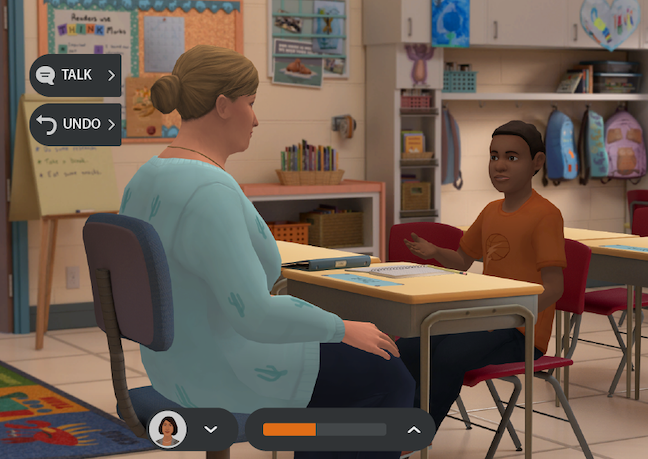 School tip lines meant to stop mass shootings may be having a bigger impact preventing suicide and helping students suffering from depression, according to reports from several states.
In Oregon, police rescued a student who was in the process of hanging himself at home after a classmate called SafeOregon, a school safety tip line run by the state police, NBC News reported.
Since 2017, SafeOregon has received 540 reports of a suicidal student, compared to 278 tips about a threatened school attack, NBC News reported.
In Pennsylvania, Safe2SayPA lodged 2,529 reports about self-harm and 2,184 about suicidal thoughts, while threats of violence against schools accounted for 607 tips during its first six months of operation in 2019. Similar ratios were reported by Nevada's SafeVoice tip line and Wyoming's Safe2Tell, according to NBC News.
---
More from DA: How educators are attacking anxiety in all grades
---
"School violence is not our only concern," David Lillenstein, president of the Association of School Psychologists of Pennsylvania, told NBC News. "We also have a bigger concern and that's with mental health and mental well-being. Stronger locks don't prevent a suicide."
After about a year of operation, Pennsylvania's Safe2SayPA has lodged 40,382 reports from students in every single school district the state, Pennlive.com reported.
And in most cases, tipsters "were talking about their fellow students who seemed depressed. They were talking about students who were coming to school hungry. They were talking about kids who were victims of cyberbullying," Attorney General Josh Shapiro said during a news conference, according to Pennlive.com.
Tips received via Safe2SayPA's app, website and phone service are forwarded to school districts and, if necessary, the police, Pennlive.com reported.
In North Carolina, the "Say Something" app is being rolled out in districts around the state, WBTV-TV reported. North Carolina Superintendent of Instruction Mark Johnson said the app is "creating a lifeline for students, right in the palm of their hand," the station reported.
"They see these problems on their social media feeds that we don't even see as adults. And they have nowhere to go to report this," Johnson told WBTV.
---
More from DA: 5 things educators should know when talking about suicide
---
In Tempe, Arizona, the phone number for a suicide hotline is printed on every student's ID badge, teachers are trained to spot and respond to mental health warning signs in students, and administrators don't use euphemisms when discussing the topic, District Administration reported last year.
"We can't tiptoe around the word 'suicide' by saying someone 'took their life'—it's death by suicide, and we have to call it what it is, as harsh as it sounds," Kevin Mendivil, superintendent of the Tempe Union High School District, told DA. "It resonates when it's verbalized by a caring adult because it's what's going on in kids' heads."
Some districts have trained teams of students to notify teachers or other educators when a classmate needs immediate assistance.
"Make sure that mental health is incorporated into all things that happen throughout the year," Daniel J. Reidenberg, a psychologist and executive director of Suicide Awareness Voices of Education, told DA. "People can't just talk about mental health in response to something bad happening."
In Texas, some teachers are using software to practice what to say to students in distress, DA also reported last year. Teachers in Round Rock ISD are using At-Risk, a digital role-playing platform, to learn how to approach these conversations.
"Most educators don't know what they should and shouldn't say," LaShanda Lewis, Round Rock ISD's counseling services coordinator, told District Administration. "At-Risk allows you to go at your own pace and do it multiple times. And it allows you to make a mistake."
---
More from DA: How to bring mental health first aid to your district
---