Sponsored Content
Building a Hyperconverged IT Infrastructure
Implementing a simpler, more efficient technology strategy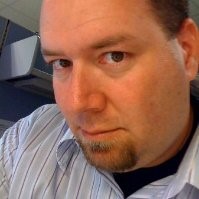 The next generation of IT infrastructure, hyperconvergence combines computing, storage and networking into a single, simplified and automated system that is far easier and less costly to use and maintain, making it a perfect fit for school districts, which often have limited IT resources.
This web seminar discussed hyperconverged IT infrastructures, how these systems work in K12 environments, and the keys to successful implementation and deployment—which can take just a few minutes, but can benefit teachers, students, parents and administrators far into the future.
Speaker
Frank Seal
Senior Systems Engineer
Scale Computing
Frank Seal: A little-known fact is that we're the folks who actually coined the term "hyperconvergence." We wanted to take those core essential elements for a virtual infrastructure—the servers, the storage and the hypervisor—and bring them all together into one simple piece to manage infrastructure.
In just a few short years, hyperconvergence—or "HCI" as they call it sometimes—has emerged as a critical enabling technology for K12 so that districts can modernize their data centers while keeping costs under control. Hyperconvergence is the fastest-growing segment when it comes to integrated systems.
Typically, what districts do in server rooms or data centers is what we call the 3-2-1: three host servers, two switches and one fan. It could be less or more, but fundamentally, it's all the same thing. You have a storage piece and a networking layer with licensing on top of this, and then you have to manage all these moving parts. Each of those products was not designed with the other pieces in mind, and there are a lot of decisions that need to be made when you're doing design and implementation, all of which could lead to potential pitfalls in the future or a lack of flexibility.
You're just using oddball spare pieces from different vendors and taping them together with VMware or hyper-V or something like that. That is not the most optimized way to do work. Those are a lot of the struggles we constantly hear, and those are the items we wanted to tackle with our product. With hyperconvergence, you get four main pillars:
1. Simplicity. This leads to a lot of the cost savings within the infrastructure. We're reducing that administrative cost.
2. Availability. You want to keep things up and operational. You want to be able to survive multiple hardware failures within the environment and have your workload continue to operate. You want to reduce the overall footprint in your server room and data center. So that's less power that you're consuming and that's less cooling that you need. That simplicity also leads to less overall administration and upkeep. The overhead for a typical hyperconverged infrastructure is typically less than 20 percent of the equivalent for a traditional infrastructure.
3. Scalability. You want to be able to grow this when you need to. You don't want to buy five or seven years of storage up front and then just sit on it, and it gets old and ages out before you ever get a chance to consume it. Instead, you want to be able to dynamically grow this and take advantage of technology as it gets denser and cheaper year after year. That's what you get with hyperconvergence.
4. Affordability. You're reducing overall capital expenditures and operational expenditures—again, because you're getting that five-times reduction in the labor that's needed to manage this technology. You can actually use IT generalists to run this versus having a five-certificate-holding specialist to just change some settings.
We want to leverage the automation and orchestration to reduce the risk within the product and to dramatically simplify the operations—the initial deployment, ongoing maintenance, growth and even onboarding of new staff. That unified management is in one website-driven console; you don't have a separate tool for storage, a separate tool for virtualization and a separate tool for automation.
We want to let you and your team move away from focusing on the infrastructure and move toward being able to drive innovation and insight within the organization, to make this disappear and focus on what's propelling the school forward.
Another piece we have as an add-on within the product line is integration with Google's Cloud platform. Now you can seamlessly replicate or back up data to Google's Cloud. The interface looks exactly the same, and you have regional protection in case, for example, you have a local power outage.
To review in-depth case studies, go to ScaleComputing.com/resources
To watch this web seminar in its entirety, please visit districtadministration.com/ws072618
---
Interested in edtech? Keep up with DA's Future of Education Technology Conference®.