Why absenteeism and attendance are growing school concerns
Hundreds of thousands of students haven't logged on, reports say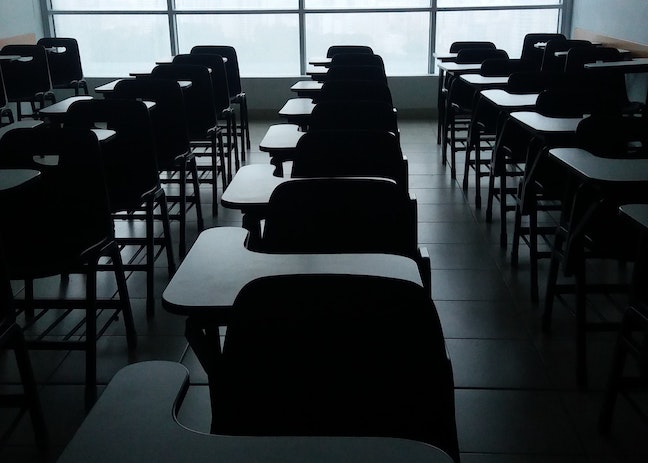 Chronic absenteeism and tracking attendance are rising equity concerns as large numbers of students have not logged in to online classes several weeks after their schools closed due to coronavirus, according to several published reports.
Hundreds of thousands of students lack adequate technology to access online classes while many others log on but face distractions such as caring for siblings and sharing laptops, The Associated Press reported via ABC News.
Los Angeles Unified School District reported that as many as 40% of its elementary school students had not participated as of the first week of April, and Superintendent Austin Beutner said logging in "does not tell us anything more than the student turned on their computer," according to The Associated Press.
Only 14 of the 82 large districts analyzed by the Center on Reinventing Public Education are tracking attendance, according to Chalkbeat.
"We've seen a lot of districts not have a policy at all or not be explicit about it," the Center's Betheny Gross told Chalkbeat. "How will we know who we need to apply some extra resources to reach and connect with? Our kids are everywhere."
In New York City, teachers measure attendance by "daily meaningful interactions," such as participation in online discussions, completed assignments and responses to teacher's emails. And in Denver, students can show they're participating by signing an online form, longing into an online portal or emailing a photo of work they've done, Chalkbeat reports.
---
More from DA: Will coronavirus shifts online change K-12 forever?
---
Though St. Paul Public Schools in Minnesota distributed iPads and mobile WiFi hotspots, one in every six students never logged on during the week of April 6, Twin Cities.com-Pioneer Press reported.
About one-third of Minneapolis Public Schools students have been absent or unable to participate because they don't have a computer or a paper homework packet, according to Twin Cities.com-Pioneer Press.
Attendance and absenteeism across the country
The large county districts in South Florida have had trouble tracking attendance, with some of the highest absentee rates occurring in high schools, according to the Sun Sentinel.
In Broward County Public Schools, for example, attendance was 88% on April 6, compared with an average of 94% last school year, the Sun Sentinel reported.
"I have a couple of kids who did the first assignment and were real motivated, and now it's started to fall off a little bit," Michael Lichtenstein, a government teacher at Pompano Beach High School, told the Sun Sentinel. "I imagine some are starting to feel economic pressures and for others it's laziness."
---
More from DA: 4 strategies for leading from a distance
---
Many districts, such as Arizona's Sahuarita USD, are reaching out to students who haven't logged into online classes.
"Since this shift due to the pandemic there are multiple variables impacting individuals and families, like changes in work status, the need for people to move, changes in the family dynamic, access to computers and technology," Superintendent Manny Valenzuela told the Green Valley News. "This is kind of at the center of our consideration and just because we've not been able to make contact with some of these students its hard to discern why that is."
About 175 students, 2.7% of the district's enrollment, had not checked in as of last week, but students will not be penalized for absences. The district will also consider students' third-quarter performance before schools closed when determining final grades, according to The Green Valley News. 
---
DA's coronavirus page offers complete coverage of the impacts on K-12.